I should be studying. But it's snowing. So instead I'm dreaming of warmer days.
These pictures are from Saturday, where it was warmer [not too warm] but atleast it wasn't snowing...but it was still fun to spend time with the Willis' [Williams family] at Brinlee's game.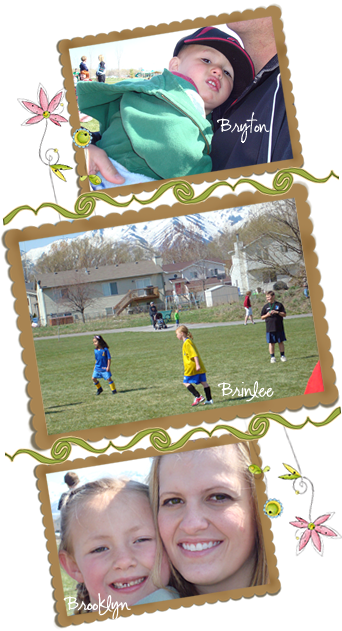 -Bryton was 3 days with out a Ba-Ba [a word he immediately turned his head and glared to, when I asked how it was going] and was not very excited to see me,
I think he forgets I'm his favorite aunt
-Brinlee is awesome soccer player, scored 4 goals [could've been more, she lost count]
-Brooklyn & me snuggling in a chair, photo by Bracken.

P.S. It's practically May, what's a girl gotta do to get some warmth around here?