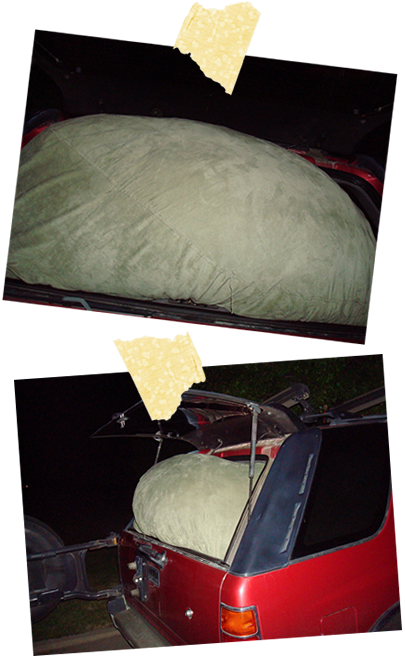 We gave/donated/borrowed our fabulous Love Sac (it's really a Fiesta Sac) to my little brosha Ty-Ty. He came late one night last week and hauled that bad boy away...
Am I sad?
Yes, but with a 2 bedroom house the Love Sac has definetly taken up more than a fair share of our backroom.

Catch ya on the flipside Sac-y...Hello open space!