Is it just me or has this week gone by fast? Not only that but it has been really busy, I know this because I seem to fall asleep just seconds before my head hits the pillow. All-in-all I am thankful for the busy-ness and getting to see Don's sister, Amy and her family, fun, fun, love those kids, fun!!
I wanted to quickly post how my bag turned out for the
Swaparoni Swap
[
Dallas
, stop reading now to remain surprised]. I thought this was really fun and I was really excited with how it turned out, so excited I almost sent it off without sewing the lining shut...oops! My swap partner and her husband recently took up bird watching, so I thought it would be fun to do a bird-esc bag
[I also sent her a cute notebook for her 'bird notes']
let me know what you think...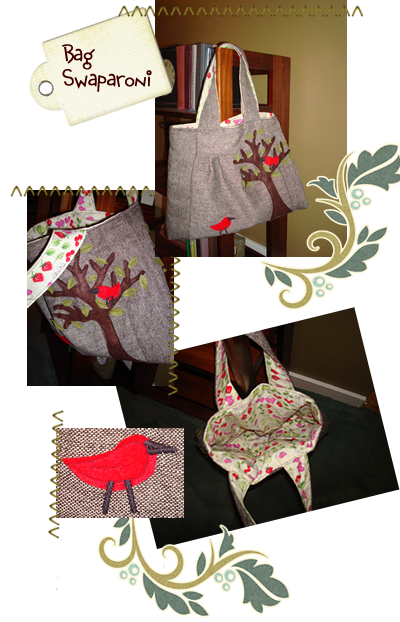 I think I will put my swapping skills to the test, on this
Apron Swap
.