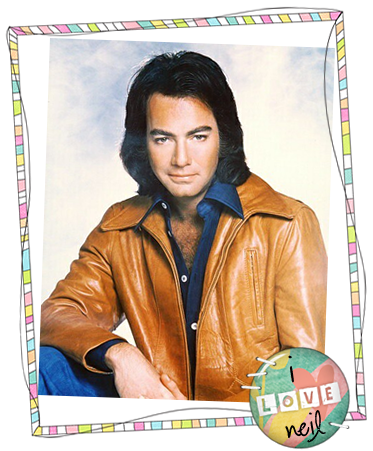 I love, love, love Neil Diamond...It started when I was in 7th grade and we sang and excellent version of On the Robert E Lee and watched a clip of the Jazz Singer where it is sung. A few years later the Jazz Singer became one of my moms 'things' [she can watch the same thing over and over on end] and that's when my feelings for Neil become REAL. Since then, I have never celebrated a July without his wonderful America song. I love you Neil, I hope you enjoy your time on American Idol this week, I know I will!


A clip of my Neil in action...
P.S. I also really enjoy the movie Saving Silverman, if you haven't seen it and you love Neil like I do, then rent it tonight.
[Credits HERE]