I received 4 or 5 e-mails this week, asking me various questions about my blog...
So I thought I would share some of my favorite tips on how to PIMP Your Blog, [I mean PIMP in the
lightest
of terms...]
The thing I get asked the most is about my pictures I post in my blog...Blogger is great to post a one or two pictures, but I like to share a bunch of pictures and got sick of fighting with its weird spacing issues. So the first thing I am going to share is how to scrap/edit pictures and sharing them in a post without fighting weird spaces.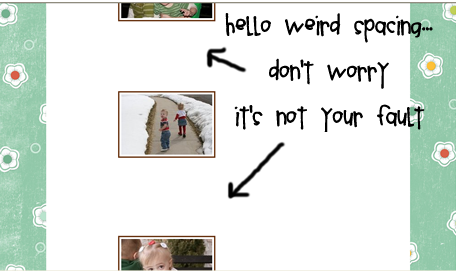 First let's start with the preparation:
1-Go to
Photobucket
and sign up for a FREE account.
2-Make sure you have some sort of photo/scrapbooking editor
3-Check your POSTING Dimensions**aka
Magical Width Number
...
**This is done by going to the layout of your blog and clicking Edit HTML...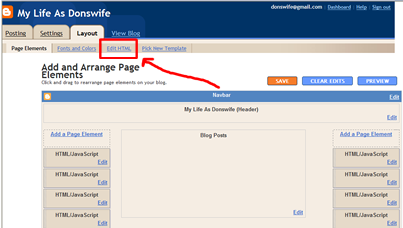 Scroll down until you see something like this....
Ok, so the width of my posts is 470 pixels wide, therefore when I am editing photos in Photoshop I tend to not make them any WIDER that 400 pixels wide because I like padding on either sides of my pictures. On my dangerous days I might go with 450 pixels, it's up to you! This is your magical width number.
HOMEWORK:
Do all of the preparation work above. Then create a picture using your Photo/Scrap editor
...extra hint is to create your picture using a transparent background, this will especially help those who have colored backgrounds, also remember your magical width number and create your TEST picture...
Once your TEST photo is done save as a JPEG or PNG. Go ahead and load your TEST picture into Photobucket, I would recommend creating another folder titled Pictures or something along those lines, to save your pictures in.
**For Mac Photoshop users, to make pictures smaller but without losing dimensions I use Apple T and then hold Shift while shrinking picture. I think for PC users, Ctrl T works too!
to be continued...