and sadly this year, I was not one of them!
We go with some friends to Park City once a year (usually around the 3rd week of July and the Triple Crown). Our only problem this year was that Donnie has been sick [still is], so instead of our usual 4 day stint we were only able to make it about 2.9 days, which is still vacation enough for me!
One of the traditions is going down the Alpine Slide and racing...some of us take it more personally than others, but for the most part it is a blast!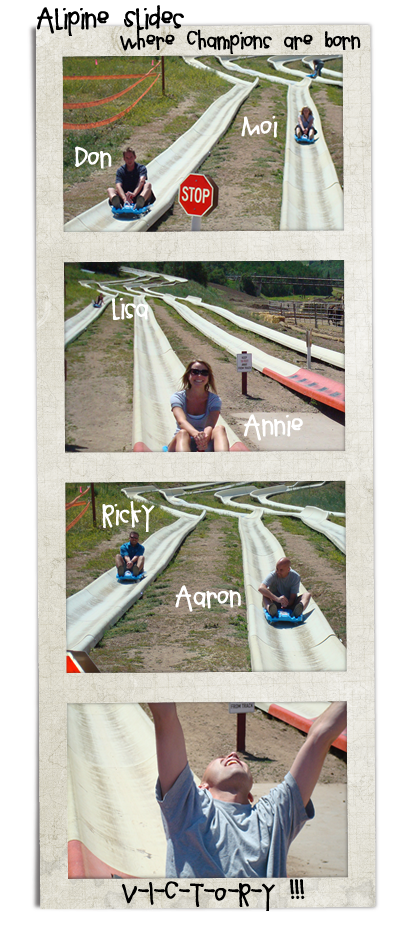 Other fun things that take place in Park City are carmel apples dipped in heaven [RMCF], horse racing, puzzles, almost getting thrown in the pool by six drunk guys whose daughters had just won the Triple Crown [softball tournament for 12 yr olds], and relaxing!
Can't wait for next year!
[Thanks Ash for taking pictures!!]