We find out in one week what the gender of our baby is.
Are we going to have a Pretty Pam or a Stinky Pete?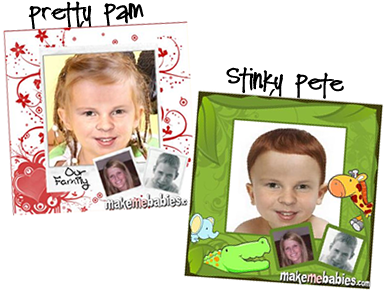 I don't care either way as long as the baby turns out cuter than pictured, and as long as Don ends up being the Dad...[there are 3 other possibilities Neil, Donny, Elvis] Terrible, I know.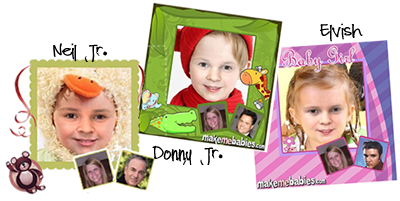 Tell me what you think we are having and then I'll do a drawing...the winner will receive Baby Andersen's very FIRST poopy diaper
[plus I'll really send out some candy]...
Also tell me which baby isn't the most UGLY, is there one?, along with some great name ideas!!