I have been going to post these pictures for a week now, but we are still recovering from this...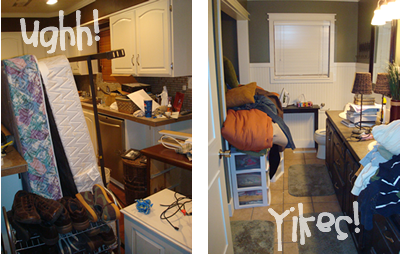 I will post more before and afters as soon as the afters get looking a little less scary. In the mean time here are some shots from Don's Birthday...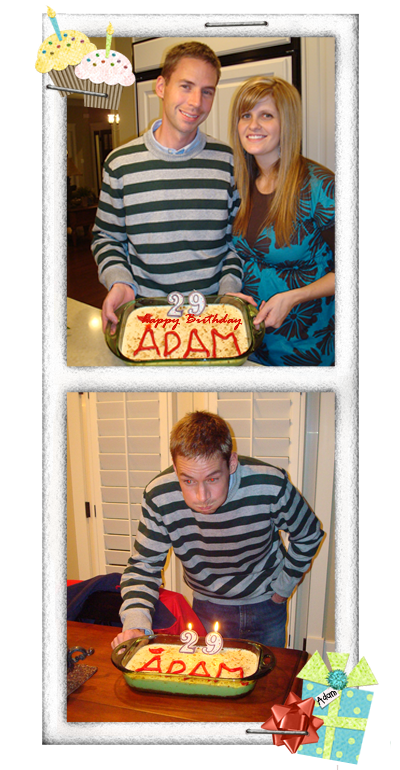 Last year we had the
candle fiasco
...
This year we had the frosting mishap [apparently frosting does not like to stick to cheesecake?] so instead of writing out everything on the cake, I managed to simply write ADAM and draw lips a duck [Thank goodness for Photoshop].
All-in-all it was a good birthday with lots of support all around!!
[Thanks Nan&Scott for letting us use your furnished house for