It's been awhile, eh? Well I had a run-in with death [
exaggeration
] just pray that Spring, Tulips, Sun, Lemonade Stands, Warmth and anything else that doesn't sound Wintry comes my way! THANKS...
Anywho, American Idol is on tonight and I've uh...been anxiously awaiting it's return since...last Thursday. So the
scoop
is that since they sang 60's song last week, this week they'll move up a decade and sing 70's [go figure].
Crossing fingers for 80's next week, I LOVE the 80's!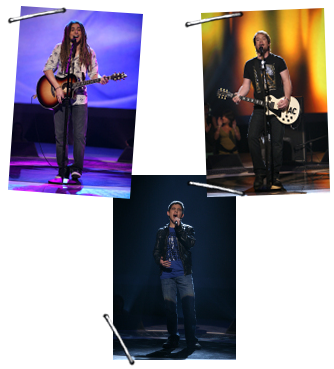 Two contestants have decided to play instruments, David C. and Jason. I really like Jason but boy do I wish he would put down the guitar. My other
main man
David A. is supposedly singing "Imagine" by John Lennon, could make for an amazing night.
For Pictures and Info Source:
Here