For months now, I have read much about how people are falling in
love
with
Edward
and are dying to become vampires. I kept telling myself to ignore
everyone
and I was not going to read the
Twilight
series, but I finally broke down about a month or so ago... Sadly, I have become obsessed with the books and have found myself fitting in with the people above.

I am even more excited for the movie to come out...they recently posted these pictures of the Cullen Family for the movie and I thought I'd share them.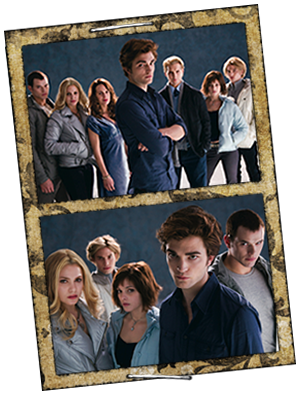 What are your thoughts?
[if you want to read more...go
HERE
]