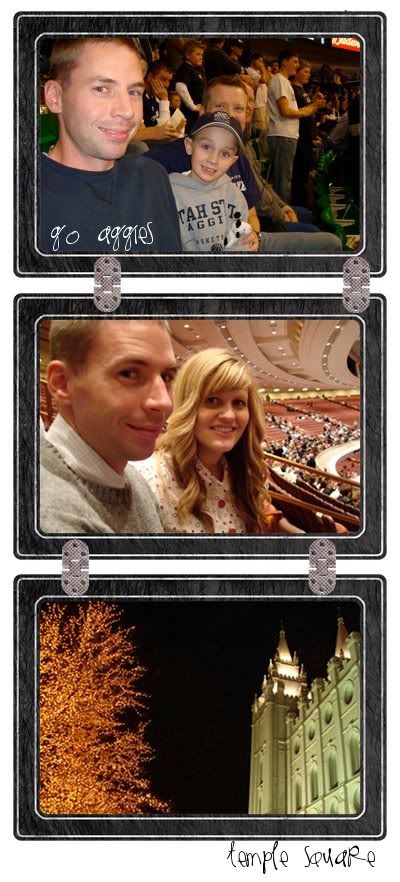 This past weekend we:
-attended a
blessing/baptism
-witnessed the upsetting Aggie Game
-ate A LOT of good meals
-spent a good chunk of money at IKEA
-attended the
Christmas Devotional
-walked through
Temple square
All to be ruined by:
-waking up to snow! totally kidding.
-MONDAY MORNING
This weekend was a lot of fun, I am really sad to see it end.
[Thanks to Nan & Scott for fun time!]